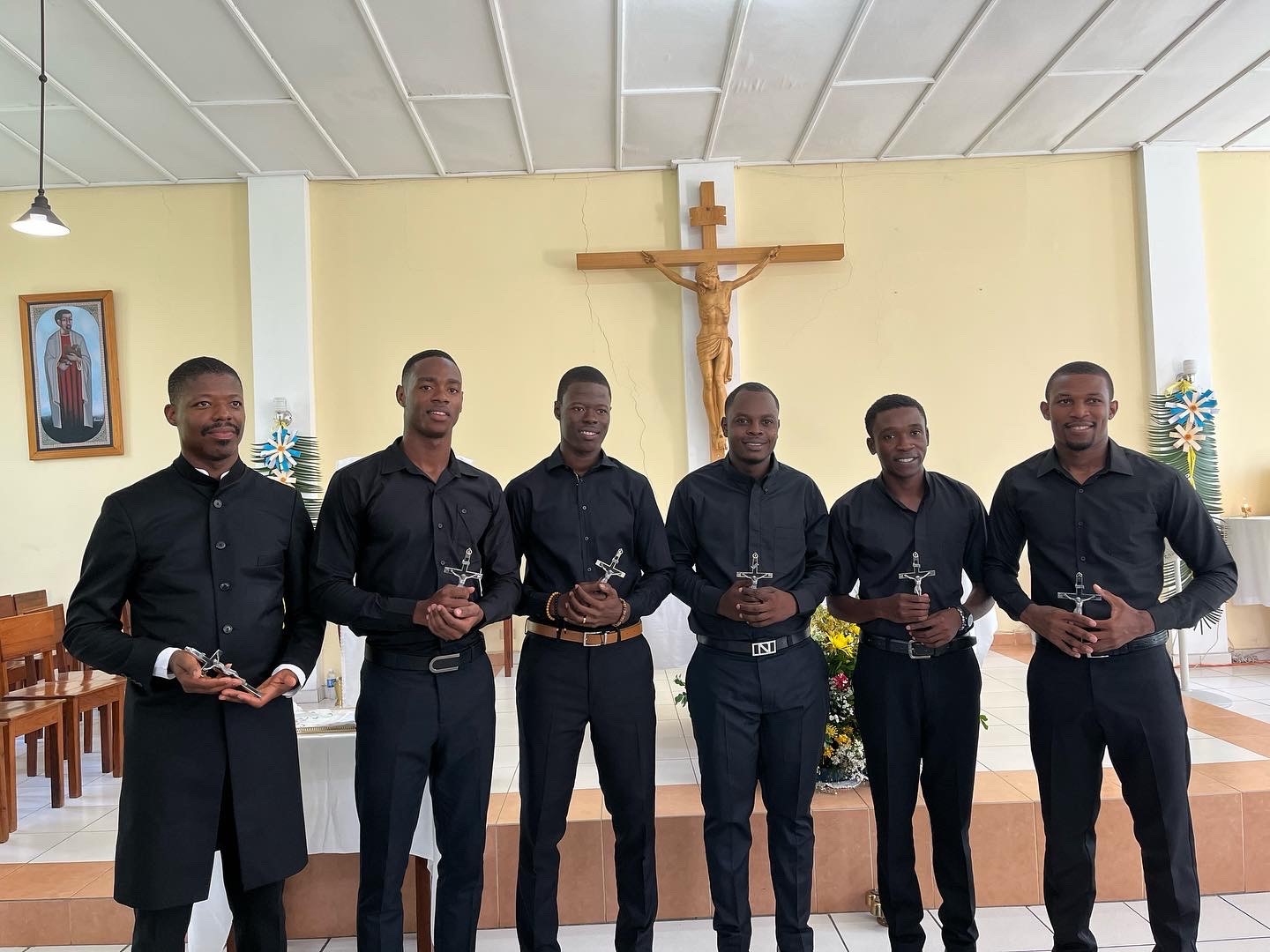 07 Aug

SIX NEW NOVICES MADE THEIR RELIGIOUS VOWS

In the presence of family and friends Jesuits, six novices took their religious vows of poverty, chastity and obedience on August 8.

Thus culminates a two-year period of preparation to enter the Society of Jesus and begin the long period of higher studies, which will begin soon with the beginning of "philosophy" in Santo Domingo, Dominican Republic.

Congratulations to Denulson Theodore, SJ; Antonio Bonheur; SJ; Suffer Jeune,SJ; Pierre Coeur-Sainte Jean Claude, SJ; Robens Jonas, SJ and Jean Isnaider Adam, SJ.