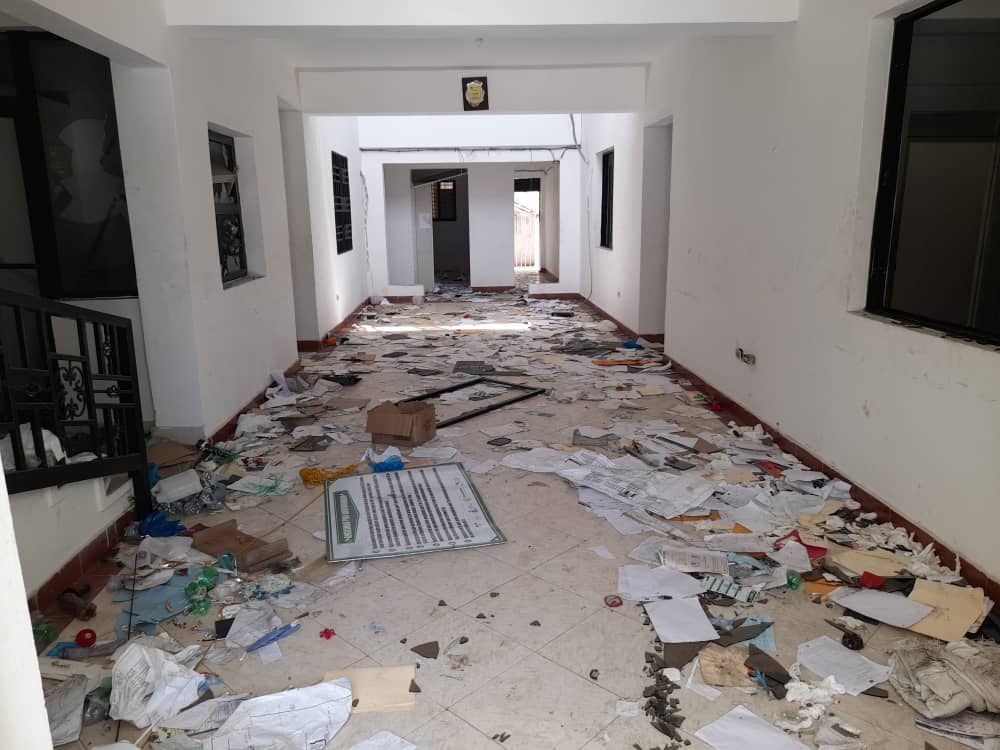 17 Sep

ASSAULT ON THE OFFICES OF THE JESUIT MIGRANT SERVICE IN OUNAMINTHE.

These days of September have been full of violence since it was announced that the State will not be able to subsidize fuel.

In various localities, State and Church properties have been raided to steal and destroy.

In Ounaminthe, on the northern border with the Dominican Republic, there are the Offices of Border Solidarity-Migrant Jesuits.

Unfortunately, on the afternoon of the 16, the doors were violently broken and those who entered broke and stole all the equipment and the history of almost 23 years of work at the service of returnees who return to the country through that border. A

long with lamenting the loss, its Director, Fr. Pierre Edward Luc, S.J. He stated in a statement that the SJM, despite everything, will defend the rights of all these people with the same zeal.