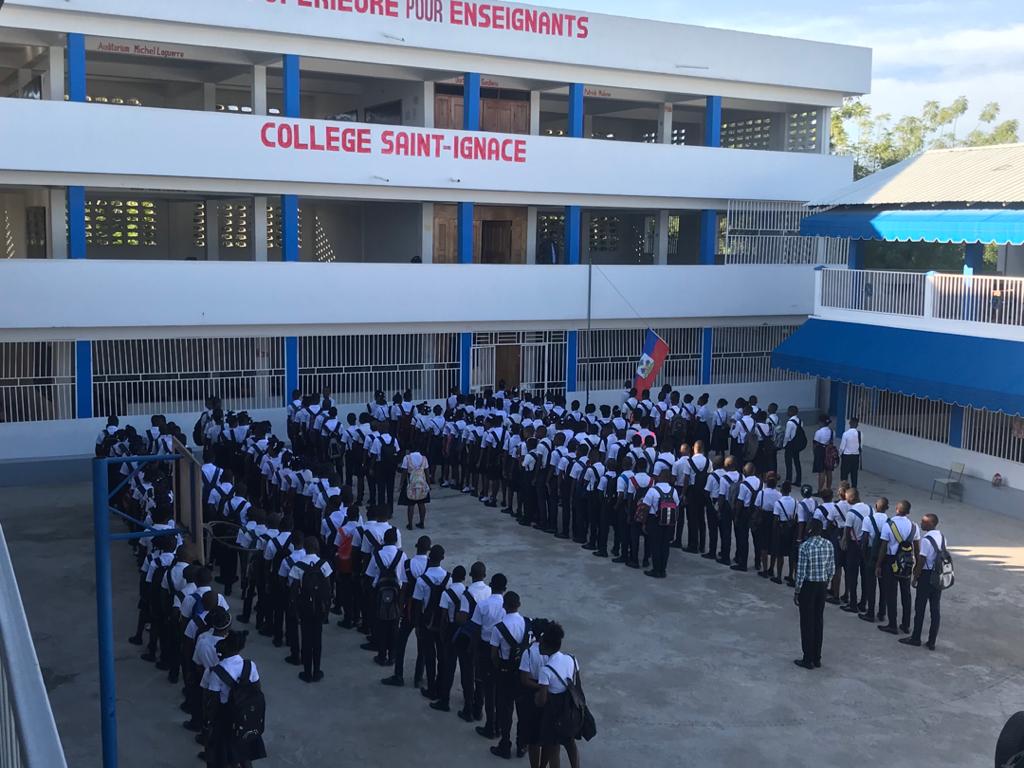 05 Oct

HAITI WITHOUT CLASS

The social and political situation in the country has prevented the start of the regular academic year. In addition to the lack of security guarantees for Students and Academics, there is the absence of public transport for their transfers. The latter due to the fuel crisis affecting the country today.

An important part of the Mission of the Society of Jesus in Haiti takes place in the field of the Academy.

Since 2005, it has coordinated a network of Schools belonging to the FeyAlegria International Federation. Most of these schools are located in rural areas, training children and their families so that they can access better standards of living.

In the north of the country, in the city of Ouanamenth, on the border with the Dominican Republic, Foi et Joie-Haiti also manages a Pedagogical Center for the preparation of School Teachers.

In Puerto Principe is the Colegio San Ignacio, for students who live in the northern neighborhood of the city, called Croix de Bouquets. This Center provides secondary education to adolescent men and women, preparing them for high school at the end of the course.

Along with the school educational work, the Company collaborates from different areas in University life, with Professors at the State University and very directly, participating in the Administration of the Notre Dame Catholic University, University Center of the Episcopal Conference of Haiti and with headquarters throughout the Island. In the latter, the Rectory has been owned by a Jesuit since 2018.