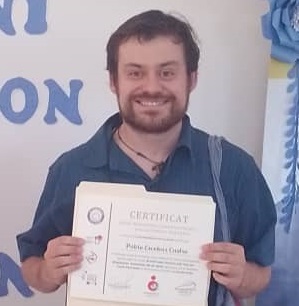 11 Dec

CHILIAN JESUIT FINISHES HIS MISSION IN HAITI

The Brother Pablo Escobar to finish his mission in Haiti after an et demi collaboration as a doctor in a health center of the Balaan community.

Pablo has lived in the Balaan community with the Sisters of the Sacred Heart. They have a school and a primary health care polyclinic on the site.

Currently, he will begin his studies of specialization in pediatrics in Chile, for a first time returner in Haiti after finishing his studies.