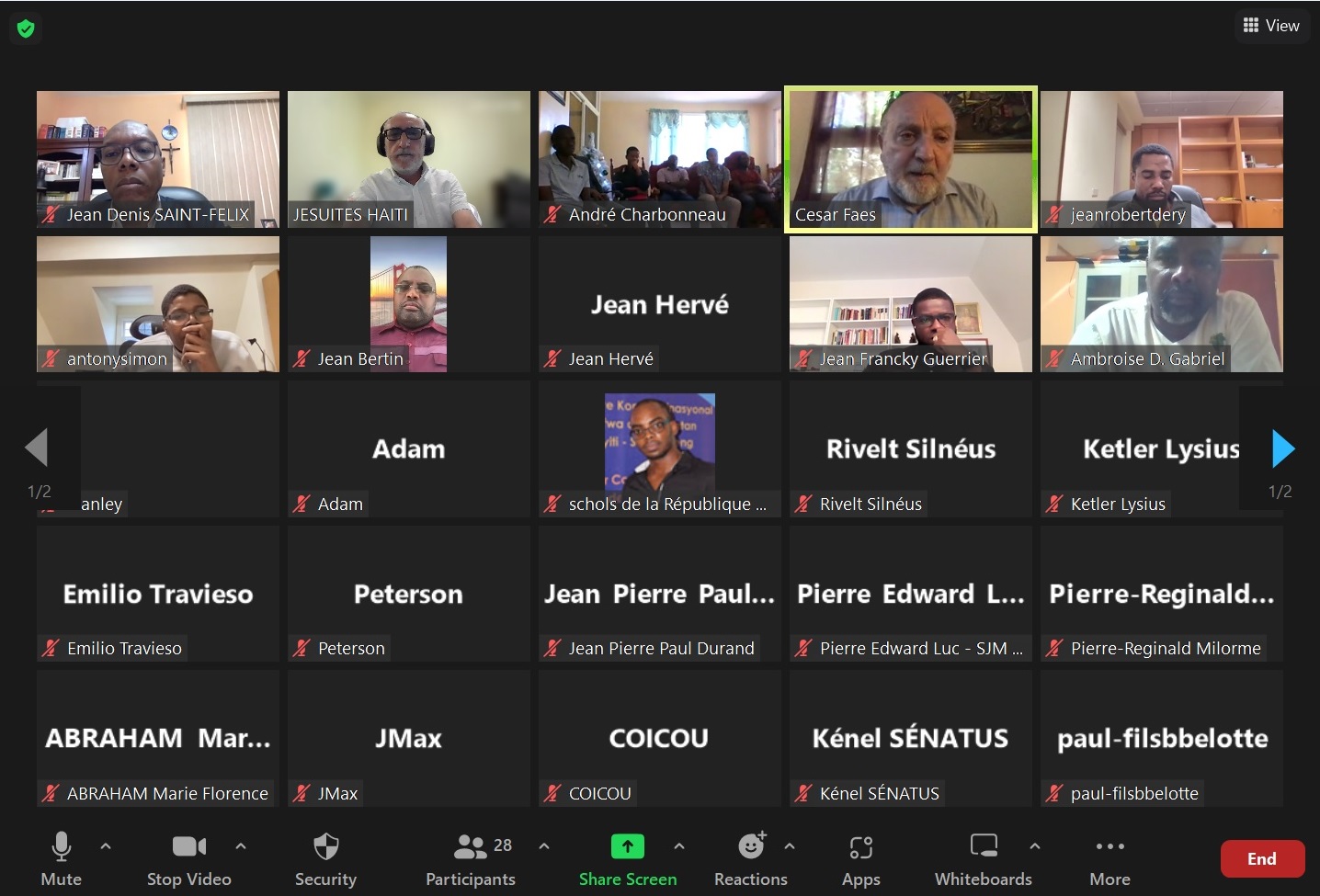 23 Dec

ANNUAL MEETING OF THE HAITIAN JESUITS

Thanks to the Zoom platform, the Jesuits of the Territory had our annual meeting.

Taking advantage of the virtual modality, our colleagues who live abroad for study or mission reasons join us. Today, the Society of Jesus has 65 Jesuits who belong to the Mission of Haiti and half are in the study phase living outside the country.

At the beginning of our Meeting, the Ambassador of Argentina Mr. Cesar Faes participated, who shared with us some points of view on the situation in Haiti.

In this context, we reviewed and shared during the day our Mission in a troubled country which keeps alive the hope of a better future.

In this perspective we maintain and ensure that the Jesuit works in Haiti are a contribution.

We ended the day with the sending of Father Superior, Father Jean Denis Saint Félix to maintain and grow in the quality of our vocation and our dedication to the mission of the Church and the Society in Haiti.