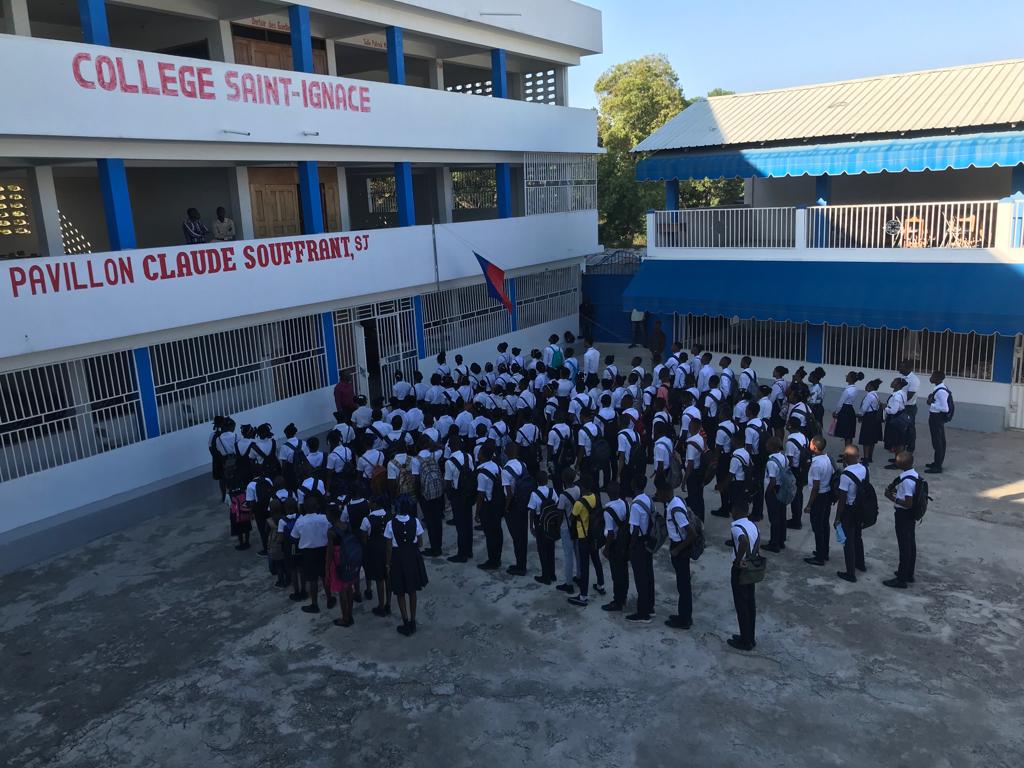 09 Feb

A STORY OF HOPE IN THE MIDST OF ADVERSITY: SAN IGNACE COLLEGE OF CROIX DES BOUQUETS

The town of Croix des Bouquets, located just 12 kilometers north of Port-au-Prince, is at the center of an urban war between armed gangs and the police.

The instability in the area has forced many families to flee, leaving behind the poorest and most disadvantaged who have no alternatives.

In the midst of this adversity, Fr. Achage Simeus SJ, director of the San Ignacio College, is developing an commendable pastoral and evangelical work by keeping the institution open and providing a space of safety and stability for the students who are still in the area.

Despite the 80% decrease in enrollment, thanks to his "apostolic zeal" and the generous team of teachers, the young people can continue with their academic training and prepare for their exams.

Despite the obstacles and the need to interrupt their activities on occasion due to insecurity, Fr. Achange maintains his optimism and hope that the situation will normalize. "We continue to exist to prepare possibilities for next year," he says.

In a community that is in an emergency like the one that Croix des Bouquets is experiencing, his pastoral work offers hope and a concrete response to those who need it most.