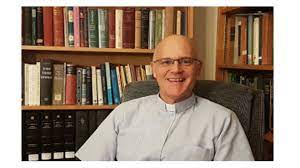 18 Oct

WEBINAR WITH FR. JOHN MEEHAN SJ

The Jesuit Territory of Haiti hosted a webinar with Fr. John Meehan, S.J.

On the occasion, Fr. Meehan shared his experience at the recent meeting of procurators of the Society of Jesus. 

He also addressed in a very pedagogical way the document issued by Fr. General, which examines the "status quo" of the Society. The presentation offered a framework for understanding and future work of the Society that helps to also look at the development of the Jesuit Territory in Haiti. 

This meeting marks a step forward for the Jesuits of Haiti as it helps us align ourselves with the broader goals of the universal Society of Jesus, particularly in the call to the task of collaboration in the threefold reconciliation that Fr. General proposes in his document, as a contribution of the Jesuits to the times we live in: reconciliation between people, with the environment and with God.